We deliver the
laughter & sprinkles

to your team's next virtual event
You bring the team & we handle all the rest!
The Virtual Cookie Decorating Experience
Select your class theme and book your date
Freshly baked cookie kits are mailed to each person
Expert instruction via your virtual platform of choice
Meet the new kid on the block
Introducing the
Gingerbread

Tudor House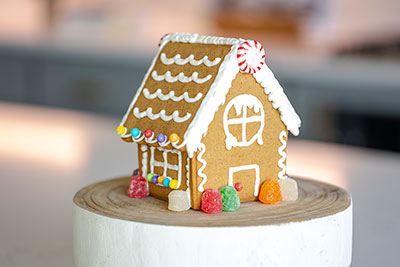 We're thrilled to be offering our signature gingerbread house kits for the first time - get the details below!
Why choose to decorate cookies together?
It's a simple activity that fosters easy conversation and some tasty competition!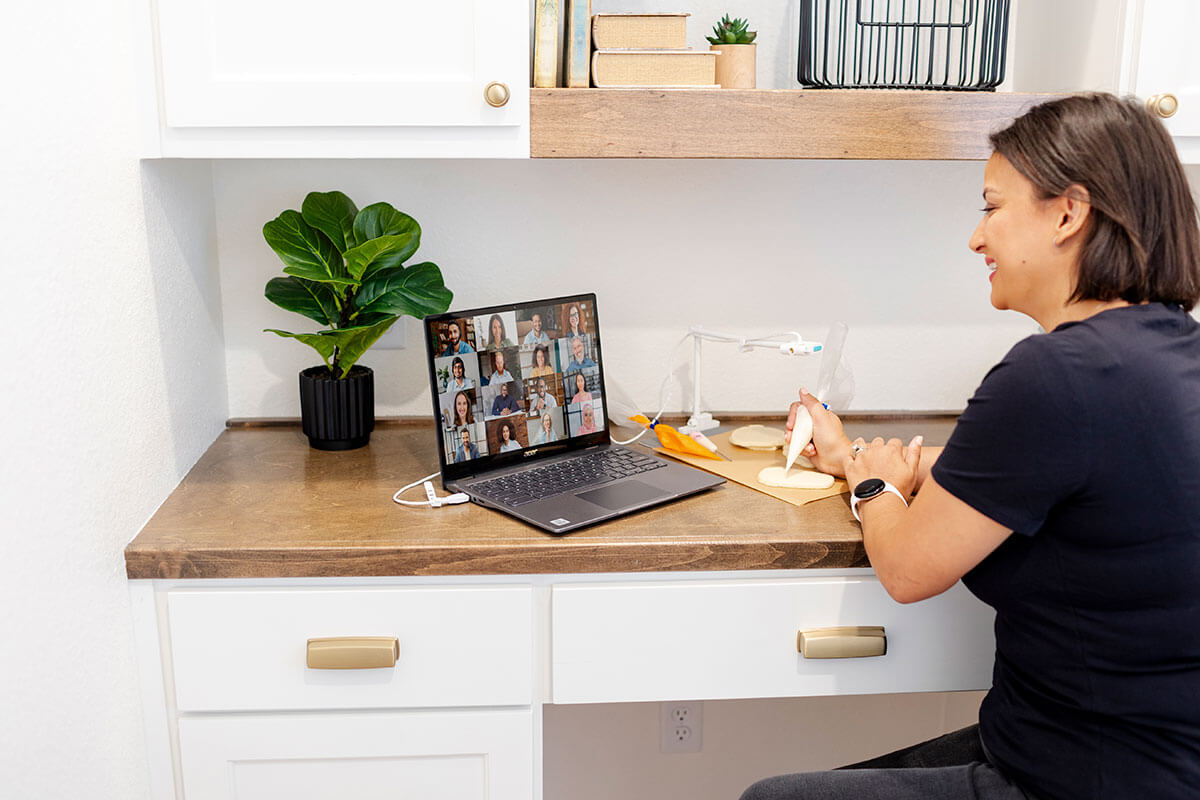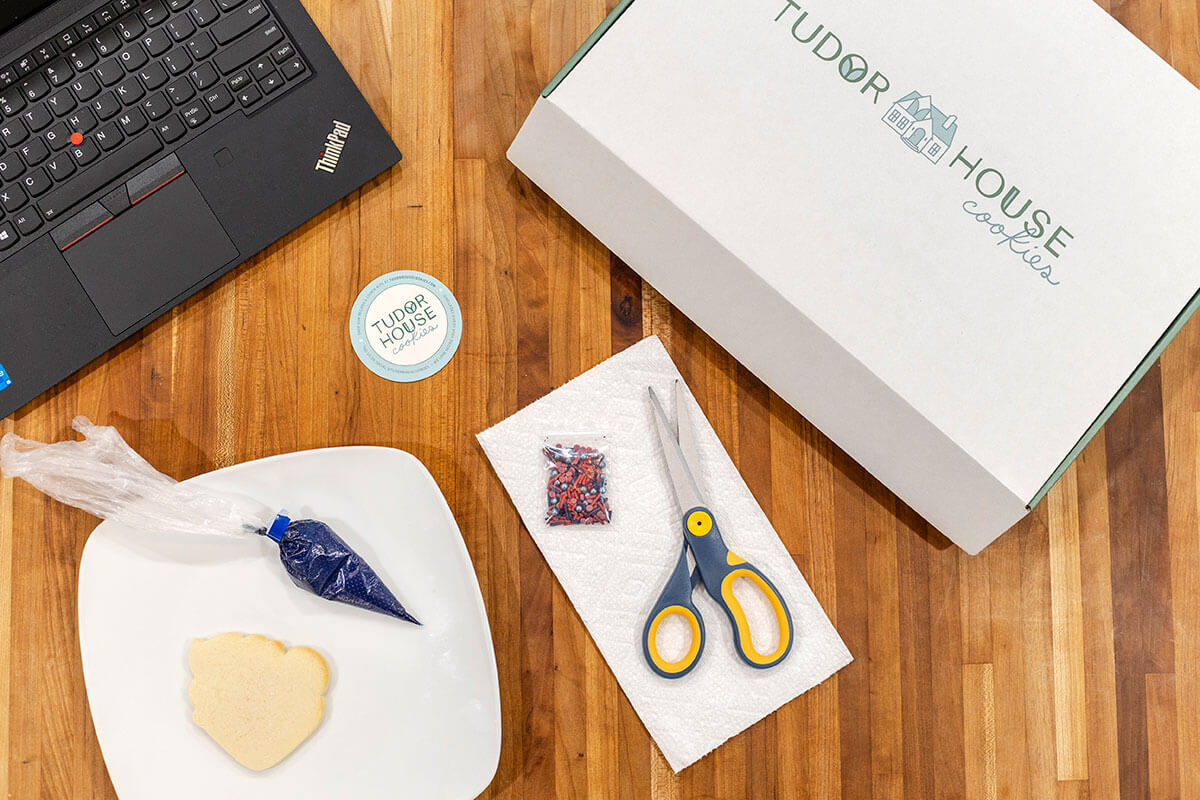 Whether your team is fully remote, hybrid, or in-office, our cookie decorating classes can be adapted to any kind of group
We've worked with some of the best teams around!











The Food Network thinks she's kind of a big deal
Meet
Jacqueline

– Founder & Lead Instructor
Kind words from our

happy teams
I was so lucky to find Tudor House Cookies, a company offering virtual events and able to mail cookie decorating kits during the pandemic. Jacqueline was professional and a delight to work with the entire time. My team had a wonderful experience learning to decorate cookies, and an even better time eating the delicious cookies! Tudor House Cookies was a pleasure to work with, and I recommend them to all of my colleagues.
Jacqueline's cooking decorating class was the best remote team building experience you could ask for! My team had so much fun decorating and learning about the baking and decorating process. Jacqueline was fun, energetic and engaging and made it so easy for us to follow along. Our cookies turned out amazing and we're looking forward to the next time we can take a class with her!
Jacqueline with Tudor House Cookies did a virtual Christmas Cookie demo for our team, clients, and their kids – it was amazing!!! Each family was sent a "cookie kit" with fun shaped cookies, icing, and decorations before the event and then we all joined MS Teams to learn how to decorate our cookies. Jacqueline made the class so fun, engaging everyone, and the step by step instructions and demo ensured our cookies looked as great as they tasted! I would highly recommend an event like this one and will definitely be using Tudor House for events to come!
It was such a pleasure to plan and host our corporate virtual event with Jacqueline! From the beginning details to the finished tasty product, the experience was flawless. I highly recommend booking a virtual cookie class with Tudor House Cookies!
Follow us @tudorhousecookies for some delicious cookie content!